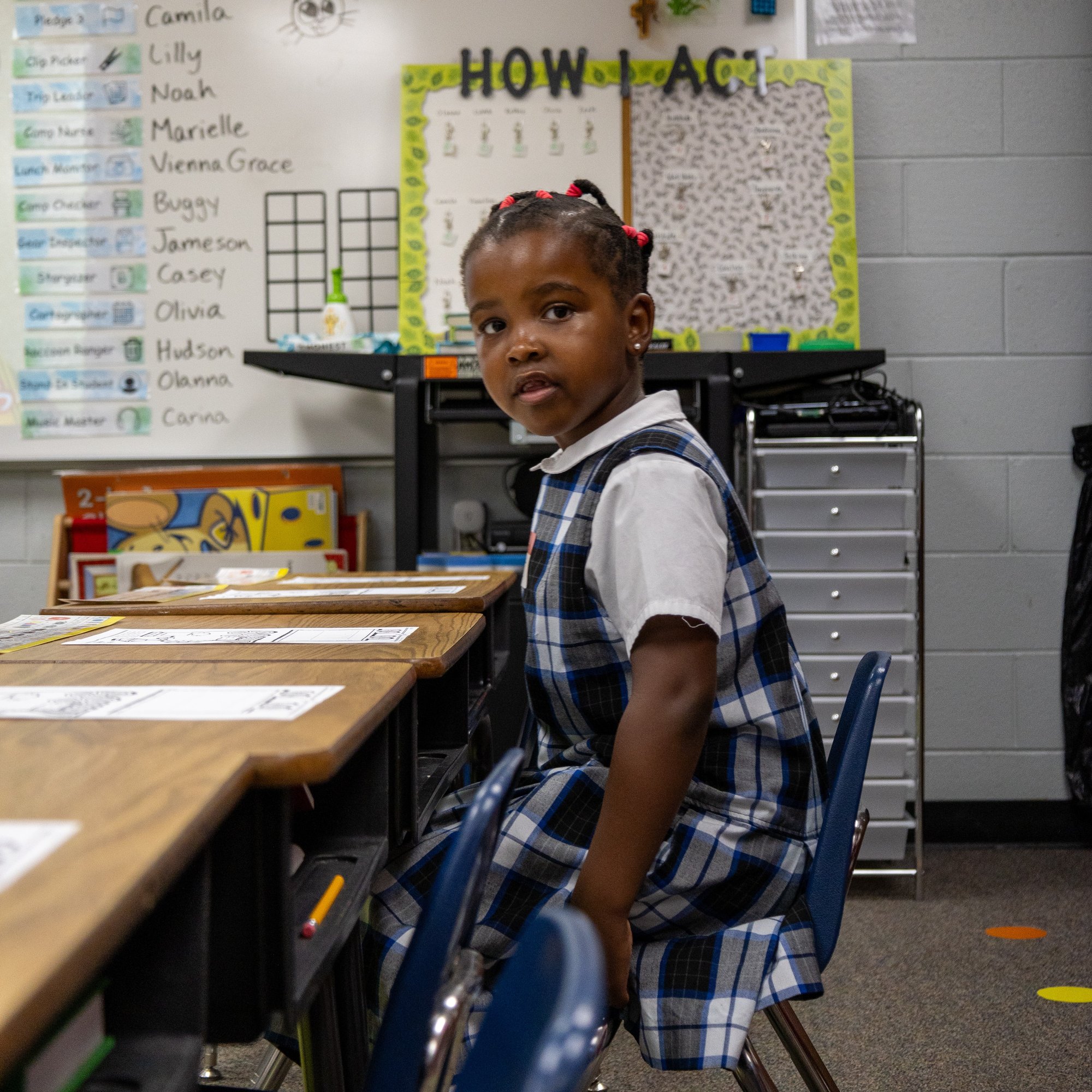 Our outstanding Kindergarten curriculum provides students with a strong academic and biblical foundation for future success. The students will be able to do what most schools achieve in the first grade such as being able to read simple books. The students expand their God-given abilities through their participation in a long list of enrichment classes.
Students are trained through a combination of academic, extracurricular, and enrichment experiences with skilled and experienced teachers. Our professional faculty exercise great discretion in selecting curricula that is appropriate for the students to learn the fundamentals of math, reading, science, and social studies along with other academic skills. Extra-curricular opportunities further stimulate the students to grow spiritually, intellectually, physically, and emotionally.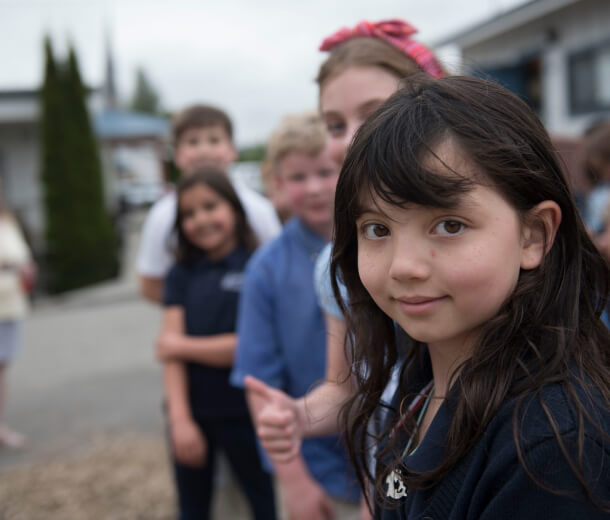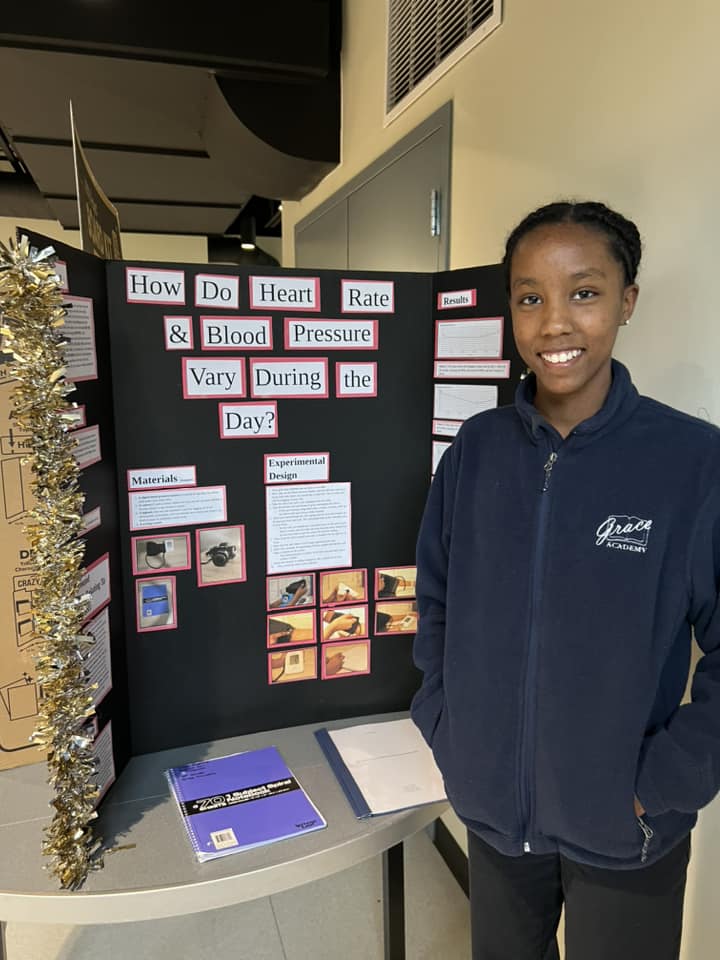 The middle school years present special opportunities for our faculty to impact the students because they begin to form strong relational attachments beyond the home. There is nothing better than for children to love the teachers who affirm the same values and principles that are being taught by their dads and moms. Enrichment opportunities that they had in elementary school expand to include participation in school sports, retreats, and leadership training opportunities. Junior high strengthens and expands the students' understanding in math, English, science, social studies, and Bible so that they are in a strong position when they enter high school and are preparing for college or other pursuits.
High School (Grades 9-12)
Most Christian schools do not have high schools, so Grace Academy offers a special opportunity for students to move seamlessly into the high school experience in a healthy small school atmosphere. In addition to receiving excellent academic preparation for college, the students form healthy relationships under the tutelage of godly men and women. Not only do students earn high school credits but they are also given the opportunity to earn college credit through partnerships with colleges. Graduates are equipped to jump into the workforce, join the military, or attend a college of their choice. They are assisted in finding the right collegiate program.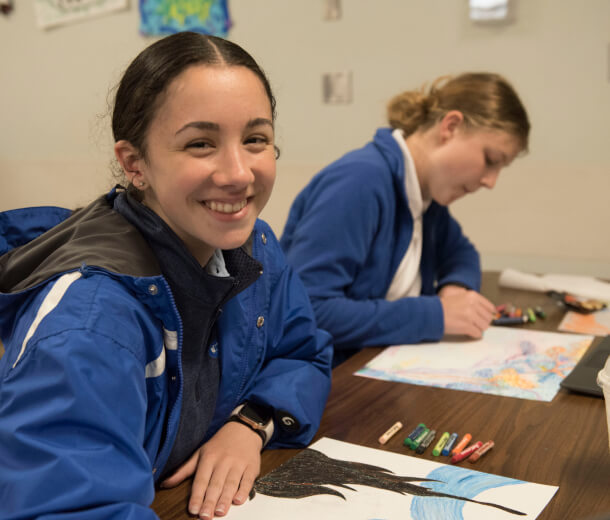 "Our family has been profoundly blessed by the nurturing and faith-driven environment at Grace Academy! As an alumnus, I am deeply grateful to see my son now thriving in the same enriching setting, where dedicated teachers instill not only academic excellence but also a strong foundation of faith in Jesus. This school truly is a beacon of Christian education, guiding our children towards a path of lifelong learning and spiritual growth."
Chris Coerber
Current Parent and Alumni
"Grace Academy provides a unique and valuable educational experience for students, emphasizing a personalized and rigorous curriculum, a strong sense of community and a focus on character development. The commitment and dedication of the tenured teachers and staff to their students creates a learning environment that fosters growth, achievement and academic success"
Melissa George
Current Parent
"Grace Academy has been a HUGE blessing for our family!! The quality of academic education coupled with a full complement of extracurricular activities has given us an incredible experience. While these 2 things have contributed to the success of our kids, what has been the most impactful is the relationship they have developed with Jesus and how the teachers genuinely love and care for each student. Grace Academy's motto is 'Educating for Life / Impacting for Eternity' and as a family that has been here for 13 years – we have seen this, felt this, and most importantly, lived this. We could not imagine our kids anywhere else and thank God every day for allowing us to be a part of the Grace Academy family!!"
Duaine Birkhofer
Current Parent
"Our son's life is forever changed. God has used the team at Grace Academy to shelter our son from the storms of life raging all around. Combining highest levels of academic excellence, Godly instruction, and a family atmosphere, we are forever grateful for Grace Academy. We highly recommend, and we are beyond blessed to know our second son will be starting Kindergarten in the fall!"
Rev. Shawn and Elizabeth Roberts
Current Parent
"I appreciate Grace's high academic standards while seeing my child as a whole and meeting him where he is academically and socially. The care and intent the staff gives to help every student reach their potential is impressive. I am truly grateful that we have found our way to the Grace family."
Jamie Jefferson
Current Parent
"Grace Academy has blessed our family with the strength and courage to hold true to our family values. Grace Academy instills the importance of both faith and education while creating healthy relationships with peers and God."
JNicole Abroguena
"Grace Academy has been a great place for my kids to grow both academically and spiritually this year! It has been a special joy for me to see my kids' appetite for God's Word grow; I know this is in part from their engagement in classes and chapels at Grace. Thank you to the administrators and teachers at Grace Academy for being intentional in sharing God's truth in all aspects of their education!"
Andrea Dauber